CONTACT INFORMATION :
Phone: (724) 745-5000
Fax: (724) 745-7578
Email: customerservice@sloveniansavingsandloan.com
130 Boone Avenue
P.O. Box 355
Strabane, Pennsylvania 15363-0355
Hours:
Monday-Thursday 9:00am – 5:00pm
Friday 9:00am – 6:00pm
To report a lost or stolen debit card, please call us.

During Regular Business Hours:
724-745-5000
After Business Hours:
1-800-554-8969
For security purposes, please contact us regarding this matter using only the above mentioned methods.

About Us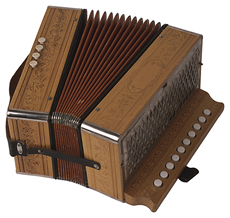 Slovenian Savings and Loan Association was organized in 1925 to provide loans to immigrants who were unable to obtain loans.  In the beginning, a lottery was held to determine who would receive the loans, due to the institution's small size.  The original Board of Directors minutes were written entirely in Slovenian.  The institution is open to all Washington County, PA residence. The first office was located at 7 Latimer Avenue in Strabane, PA.

In 1954 the office moved to a remodeled building at 109 Latimer Avenue.  Growth made it necessary to construct a new office building located at 214 Latimer Avenue in 1965.  Then due to substantial growth the institution constructed the current office building in 2003.

Even in today's fast paced world the Slovenian tradition remains alive.  Periodically, the customers are entertained in the office lobby with polka music played live on a button box.

Our continued growth and traditional values have helped strengthen us in experience and customer relations, making us big enough to meet your banking needs but small enough to develop personal customer relationships.